JOIN THE NETWORK
2019 EVENTS
Women4Green Impact Series #4: Eat, Grow, Love

10 May 2019

Championing the collective force of women in sustainability, CDL's Women4Green (W4G) network has been connecting likeminded women from various backgrounds since 2017. Entrepreneurs, corporate leaders, business professionals and green enthusiasts gather regularly to share meaningful insights on the issues that are important to us as women and professionals.
On 10 May 2019, over 80 of these ladies attended the W4G sixth impact series at the SSA. Titled Eat, Grow, Love, a play on Elizabeth Gilbert's famous novel. Introducing tips on living and eating well in an urban environment, the evening featured sustainable wining and dining, as well as spirited discussions on low-carbon diets, urban farming and foraging for edibles in the wild.
The three passionate speakers were:
Chow Pek Yee, Principal Dietitian from Khoo Teck Puat Hospital
Olivia Choong, Founder of Green Drinks Singapore
Nithiya Laila, Culinary Anthropologist and host of Edible Wild on Channel News Asia
The evening ended with a hands-on tea making session by Nithiya, using a combination of local herbs and plants like blue pea flower, lemongrass and roselle.
If you're curious about urban farming and sustainable living in Singapore, check out the links below:
Discover a community garden near you
Evelyn Eng & Lim Tian Soo's Permaculture Farm
Alexius Yeo's Permaculture Garden
The Farmers' Street Verge Urban Farm
Chun Yeow's Rooftop Community Urban Farm Plot
2018 EVENTS
Women4Green Impact Series #3: Is the Jewellery Industry Sustainable?

7 December 2018
With the aim of providing a platform for female executives across various industries to drive change for climate action, sustainable lifestyles and women empowerment, CDL launched the Women4Green initiative in June 2017.
As part of community engagement, CDL held the fifth Women4Green Impact Series on 7 December 2018.  The event examined the issue of whether the production of fine jewellery was sustainable, a rarely-discussed issue in this high-profile, multi-billion dollar industry.  It attracted a turnout of around 50 female entrepreneurs, corporate leaders, business professionals, green enthusiasts and even a couple of gentlemen.  Two highly-experienced invited speakers shared from their expert knowledge of the mine-to-market supply chain:
Michael and Achillea Koh, founders of Caratell Diamond, shared insights about sustainable business practices that can minimise impact on the environment as well as safeguard workers' health and safety in the gemstone mining process;
Tanja Sadow, Dean of Jewellery Design and Management International School discussed the environmental impact of different types of raw materials (such as ivory, corals, gold) used in the jewellery business, and how consumers can influence social change and responsible business practices through the choices they make.
Besides benefitting from the thought-provoking talk, attendees also learnt about Fugeelah School, a refuge for women and young children funded by the United Nations High Commissioner for Refugees. Through Fugeelah, this marginalised community learns craftsmanship, design and creation of accessories from artisans in Malaysia.  At this Women4Green event held at the SSA, these handmade collections were showcased by JustGaya's, an eco-conscious enterprise that gives back to society.
Get more information about the Women4Green network here
2017 EVENTS
Women4Green Impact Series #2: Sustainable Tourism

29 November 2017
CDL's Women4Green Impact Series #2 delved into the topic of sustainable tourism, a key issue in a globally growing industry. The event was attended by over 80 female and male professionals.
The three speakers explored a spectrum of sustainability issues that the industry is facing today and our role as tourists in tackling them. The first, Dr Sin Harng Luh from NUS introduced the topic of sustainable and responsible tourism through examining tourism statistics and discussing commonly seen aspects sustainable tourism, such as environmental management, protection of wildlife, pro-poor tourism, and accessible tourism. She then challenged the crowd with the question "Is it really that easy to be responsible in tourism?" Ultimately, her presentation renewed guests' perspectives on their impact on areas driven by tourism.
The second speaker took the audience on a journey to Kerala, India to explore what life is like in a rural village. Her session focused on experiential travel that has minimum impact on the environment. Amala Menon, founder of SaveAGram provided an avenue to travelers who want a more immersive travel experience as they get the opportunity to live with the villagers in their original homes and experience a slower pace of life compared to urban environments.
Finally, Dr Marc Van Loo from LooLa Adventure Resort on Bintan Island, introduced the crowd to his resort and explained how ecotourism has improved the lives of the locals on the island through the resort's presence and engaging activities.
Guests were treated to a delectable menu from sustainable sources throughout the evening. Saladstop, a salad bar chain in Singapore served food representing different regions such as Japan and Singapore. Drinks of the night were supplied by Native Bar, a local, sustainable outfit that forages for natural ingredients across the Southeast Asian region and beyond to create bespoke cocktails.
For more information on the vendors and their sustainable practices, please refer to their respective sites below.
SaladStop! – https://www.saladstop.com.sg/en/
Native Bar – http://tribenative.com/
Women4Green Impact Series #1: Sustainable Fashion

18 August 2017
CDL held its inaugural Women4Green Impact Series at the Academy, with a focus on Sustainable Fashion. Over 100 ladies attended the event that highlighted the negative environmental impacts of fashion, the second most polluting industry after oil & gas. The forum featured speakers from CSR Asia and H&M. In a welcome address, Esther An, Chief Sustainability Officer of City Developments Limited, articulated the reasons behind founding Women4Green, with its vision and mission of empowering women in the male-dominant green industry.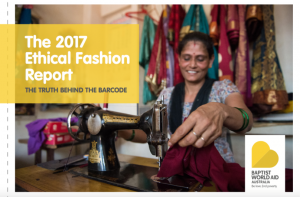 The first speaker, Mabel Wong, Executive Director of CSR Asia and Women4Green Ambassador in Australia and New Zealand, shared the current outlook on sustainability for the Australian fashion industry using findings from the 2017 Baptist World Aid Ethical Fashion Report. This report scored 106 companies in Australia, including familiar brands like H&M, Uniglo and Zara, on their supply chain disclosures and engagement, as well as existence of responsible sourcing policies. This was followed by the main presentation featuring Wong Xin-Yi, Sustainability Manager of H&M Southeast Asia, on the Swedish brand's efforts to counter fashion's negative impact for a more sustainable future.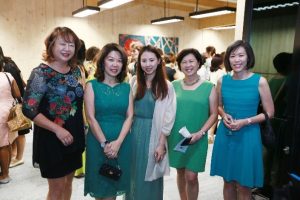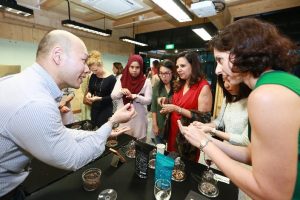 Guests had a delightful evening making new friends and exchanging thoughts over wine, cheese, chocolates and a light dinner. Complementing our aim to promote a more sustainable lifestyle, all the refreshments served at the event were sourced responsibly – organic and biodynamic wines from Wine Clique; artisanal cheese produced using traditional methods from The Cheese Artisans and sustainably-farmed chocolates by Krakakoa from Beans to Bars. Participants also enjoyed an egg-centric dinner from Crack, which sources all their eggs from local farms.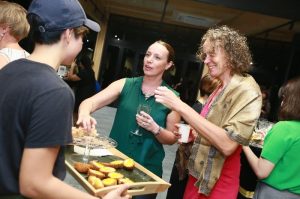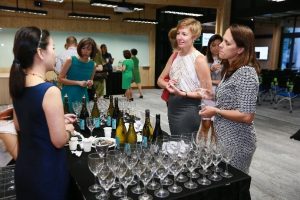 For more information on our vendors and their sustainable practices, please refer to their respective sites below.
Crack – https://www.facebook.com/crack.singapore/
Wine Clique – http://www.wine-clique.com/
The Cheese Artisans – https://www.cheeseartisans.com.sg/
Beans to Bars – http://www.beanstobars.sg/