STRATEGIC ALIGNMENT WITH TCFD RECOMMENDATIONS
Recognising that material ESG issues have impending impacts on the Company's business performance, CDL has been an early adopter of the IIRC's integrated reporting approach in assessing our ESG impact through financial lens since 2015. Supporting the call for more effective climate-related financial disclosures to inform longer-term investment decision, we became one of the four pioneering Singapore companies to pledge our support for the Recommendations of the TCFD launched in June 2017. In this Report, we voluntarily disclose our climate-related financial disclosures in four key areas as recommended by the TCFD.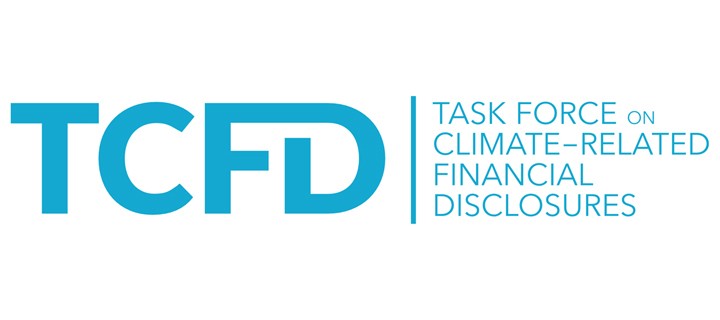 Please slide left to view more.
Key Area

| | |
| --- | --- |
| Recommended Disclosure | Addressed in Our Report |

Governance

CDL's governance around climate-related risks and opportunities

CDL's board-level BSC has oversight of climate-related risks and opportunities, and meets at least twice a year to review emerging climate-related issues and our low-carbon strategy and initiatives in managing them.

Chapter 1: page 11
Chapter 3: page 48-49

CDL's Group CEO and Senior Management meet annually to review environmental performance, and provide strategic advisory on operational action plans for climate change mitigation, energy, water and waste management.

Chapter 1: page 11

CDL's Chief Sustainability Officer leads the Sustainability department, and reports directly to the BSC and administratively to the Group CEO on all sustainability matters, including climate-related issues.

Chapter 1: page 11

Strategy

The actual and potential impacts of climate-related risks and opportunities on CDL's businesses, strategy, and financial planning

Our internal risk assessment has identified a list of material climate change risks and opportunities, which informed our sustainability strategy and forward-looking CDL Future Value 2030 blueprint.

Chapter 1: page 19-23
Chapter 3: page 49

In 2017, we conducted a comprehensive materiality assessment with feedback from 160 stakeholders and advice from an expert panel, to prioritise our material ESG issues. The study, which identified climate change as one of the 13 most material ESG issues to CDL's business and stakeholders, helped to fine-tune our sustainability strategy and the focus of this Report.

Chapter 1: page 15-18

From 2018, we have embarked on a Climate Change Scenario Analysis to assess, at a high level, the financial impact of climate-related risks and opportunities to CDL's core business operations in key markets including Singapore, China and United Kingdom. The study takes into consideration different climate scenarios including a 2°C or business-as-usual 4°C scenario.

Chapter 3: page 49

Findings from the Climate Change Scenario Analysis will provide basis for us to stress-test the resilience of our strategy and risk management approaches in the next phase.

Chapter 3: page 49

Risk Management

The processes used by CDL to identify, assess, and manage climate-related risks

Climate change risks and related water and raw material supply risks are identified as strategic business risks and managed under CDL's ERM framework.

Chapter 3: page 49

Our stakeholder-driven materiality assessment complements our ERM framework in identifying and assessing material ESG risks and opportunities. The assessment considered existing and emerging voluntary and regulatory requirements, including the Singapore Government's pledge for the Paris Agreement and upcoming carbon taxation in 2019.

Chapter 1: page 16-18
Chapter 3: page 49

Beyond managing climate-related risks and opportunities under the ERM framework, we also manage operational issues pertaining to climate change, energy, water and raw material supply through the ISO 14001 Environmental Management System and ISO 50001 Energy Management System.

Chapter 3: page 55, 60

Metrics and Targets

The metrics and targets used to assess and manage climate-related risks and opportunities which are material to CDL's business

| | |
| --- | --- |
| Since 2008, we have been tracking, measuring and reporting our environmental performance, including carbon emissions and embodied carbon, energy, water and waste reduction. | Chapter 3: page 50-68 |
| Since 2015, we have been disclosing the Scope 1, 2 and 3 GHG emissions of CDL's core operations and six key subsidiaries. | Chapter 3: page 51-53, 68 |
| Our environmental performance metrics are in accordance to global standards and best practices, including GHG Protocol and ISO 14064 Quantification and Reporting of GHG emissions. | Chapter 1: page 26, 54 |
| In 2017, we established a set of robust, long-term targets for our carbon emissions, energy, water and waste reduction, as well as sustainable material use under our CDL Future Value 2030 sustainability blueprint. | Chapter 1: page 14-15 |
| Our progress to the 2030 targets is tracked and reported through our quarterly and annual sustainability report, as well as our dedicated sustainability microsite for timely and transparent disclosure to our investors and stakeholders. | |